GOB is Hiring







View Shopping Cart
---
Pre-register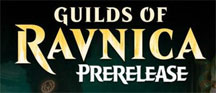 ---
Guilds of Ravnica Booster Box
PRE-ORDER PLUS
---
Get M19 Boosters with $30 Magic Pts.
---
Get Extra $40 Magic Points
Limited Time.

---

Buy Gift Cards
---
If you have Gift Cards or Pre-order Plus products in your shopping cart, please use button below to check out.

Recent GOB Gamer Finder Posts
Thousands of Local Players
---
-
-
-
-
-

Buy List

Video Games. Atari thru PS3
Role-Playing Books & Box Sets
Comics & Graphic Novels
Magic Singles & Bulk Collections
Minis (D&D, Clix, Warmachine, etc

Visit our stores to sell or trade your used games & entertainment items.

Shipping Rates & Policy
Exchange Policy
Game Room Rules


GOB Retail is located in Clawson, along the border between Oakland and Maccomb counties in the state of Michigan. A near northern suburb of Detroit. The store is in near proximity to the cities of Royal Oak, Warren, Hazel Park, Madison Heights, Troy, Sterling Heights, Ferndale, Detroit and Berkley and reasonable drive from numerouns other communities, including Southfield, Rochester Hills, Rochester, St. Clair Shores, Roseville, Auburn Hills, Bloomfield Township, Clinton Township, Shelby Township, Utica, East Pointe, Beverly Hills, Birmingham,Pontiac, Oak Park and Waterford. The store is just 1 mile east off of I-75, which makes it easily accessible from further out via connections with I-696, I-96 and M59.
---
GOB Retail carries all the major brands and likely a bunch you have never heard of as well. Here are just a few:

































News Detail
---
GOB FALL RPG Mini Con - This Saturday Oct 14th @ GOB
Fri Oct 13, 2017 07:19 AM
Greetings,

This Saturday Oct 14th, GOB is going to host its FALL Role Playing Mini Con. from Noon - 9 PM.

What is GOB Fall Mini Con ?

It is a day dedicated to Role Playing Games for gamers to meet and greet and join role playing gaming groups. A good chance for players looking for gaming groups. DMs are encouraged to show up and mingle with potential new players for their groups as well.

We also have four events planned that you can play in (details below). And if you want to run a game, just let us know and we'll add your game to the list and to our final e-mail out on Thursday.

All events are free. Just bring yourself, your books, pencils, dice, minis if you have them and a spirit for adventure.

==========================

Current scheduled Gaming :

==========================

- Noon :

D&D 5th Ed run by Jim Stryker
1st level. Pre-generated characters will be provided

- Noon :

Call of Cthulhu 7th Edition : The Derelict
Run by : Walter Schirmacher

Description:
Despite the concerns and worries of life, a final voyage is being made on the luxury yacht Delilah, taking the vessel from America to its new owner in England. What promises to be a pleasurable journey across the ocean descends into a desperate struggle for survival.

Number of players: 3 to 6
Pre-generated characters will be provided
Players should bring standard RPG dice, if available.

- Noon :

Dungeon Crawl Classics
Run by Kevin.

- Noon :

Chill 2nd Edition : Cyber-Chill
Run by Jeremy

The scene is set: Detroit, where industry rots, and the inhabitants will do anything for a quick buck. The police are brutal in a city where negotiation after negotiation has failed, and its a dog eats dog world. However; when a prostitute shows up dead: her body parts removed by harsh swipes of an ax- and rumors of a lumbering giant swinging from roof-top to roof-top, SAVE is on the case to figure out what the media calls, "The New Jack the Ripper."

2-7 players
Pre-generated characters will be provided
A set of dice is required.

==============

Both new and Veteran Players welcome.

See you there !

GOB Retail - Michigan's Largest Game and Comic Store
http://www.gobretail.com
https://www.facebook.com/gobretail/ <---- Follow us on Facebook.


---