Games, Comics Videos







Destiny
Spirit of Rebellion Wave 2 Pre-order
---
$9.99 / pack with $40 Bonus
---

Buy Gift Cards
---
If you have Gift Cards or Pre-order Plus products in your shopping cart, please use button below to check out.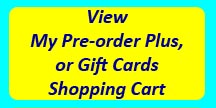 Recent GOB Gamer Finder Posts
Thousands of Local Players
---
-
-
-
-
-

Buy List

Video Games. Atari thru PS3
Role-Playing Books & Box Sets
Comics & Graphic Novels
Magic Singles & Bulk Collections
Minis (D&D, Clix, Warmachine, etc

Visit our stores to sell or trade your used games & entertainment items.

Shipping Rates & Policy
Exchange Policy
Game Room Rules


GOB Retail is located in Clawson, along the border between Oakland and Maccomb counties in the state of Michigan. A near northern suburb of Detroit. The store is in near proximity to the cities of Royal Oak, Warren, Hazel Park, Madison Heights, Troy, Sterling Heights, Ferndale, Detroit and Berkley and reasonable drive from numerouns other communities, including Southfield, Rochester Hills, Rochester, St. Clair Shores, Roseville, Auburn Hills, Bloomfield Township, Clinton Township, Shelby Township, Utica, East Pointe, Beverly Hills, Birmingham,Pontiac, Oak Park and Waterford. The store is just 1 mile east off of I-75, which makes it easily accessible from further out via connections with I-696, I-96 and M59.
---
GOB Retail carries all the major brands and likely a bunch you have never heard of as well. Here are just a few:

































Amonkhet Pre-release Events
$26 Pre-registration. $30 Regular Sign up.
---
Pre-Registration SPECIAL $26 and Save $4 each event with

FREE Playmat and Magic Bundle

Now - Thursday Apr 20th


After Promotional period, each event $30
---
Magic the Gathering: Amonkhet Prerelease Events : Apr 22-23
Be the first to open new packs of Amonkhet. Prerelease is your first chance to crack open packs and play with new Amonkhet cards, a week before the set releases.
Amonkhet Booster Box Pre-order
Get $40 Store Credit BONUS each Booster Box !
Booster Box, Sealed Bundle

All Local Pre-orders will be Available to pick up on Friday 28th of April. Store is open 11.30 am
Four Events will be Available : Saturday Apr 22th - Midnight, 2pm, 8pm Sunday Apr 23th - Noon
Please tell us which event(s) you choose to play in Your Paypal's Note.
I want to Sign up for One Event.

Please let us know which event you want to play in the paypal's note.

I want to Sign up for 2 Events.

Please let us know all your 2 events you want to play in the paypal's note.

Get Free Magic Bundle go with your Registration !

I want to Sign up for 3 Events.

Please let us know all your 3 events you want to play in the paypal's note.

Get FREE promotional Play mat and Magic Bundle

I want to Sign up for 4 Events.

Contents for Each Amonkhet Pre-release Kit :


6 Amonkhet booster packs
Randomized date-stamped premium promo card
Spindown life counter
The Five Trials of the Gods card to complete for rewards
Insert with deck-building advice

Each pre-release this time will be 3 or 4 rounds, depending on the number of players, including the midnight pre-release.

Prize Support:

SPECIAL play in Pre-release @ GOB

- Absolutely everyone who plays a pre-release until its completion will get 1 booster pack of Amonkhet, regardless of play record.
- 1st place in each pre-release will receive $50 Store Credits for Singles in additional to packs as prizes, which varies based on attendance.

Each Pre-Release:
1st Place : Amonkhet boosters and promo playmat
2nd - 8th Place :Amonkhet boosters

Boosters depends on number of attendants