Register Special Events







Get BONUS Value $45 on Iconic Masters Pre-order
FREE $50 with Ixalan Booster Box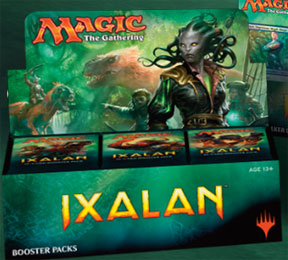 Limited Time Offer !
---

Buy Gift Cards
---
If you have Gift Cards or Pre-order Plus products in your shopping cart, please use button below to check out.

Recent GOB Gamer Finder Posts
Thousands of Local Players
---
-
-
-
-
-

Buy List

Video Games. Atari thru PS3
Role-Playing Books & Box Sets
Comics & Graphic Novels
Magic Singles & Bulk Collections
Minis (D&D, Clix, Warmachine, etc

Visit our stores to sell or trade your used games & entertainment items.

Shipping Rates & Policy
Exchange Policy
Game Room Rules


GOB Retail is located in Clawson, along the border between Oakland and Maccomb counties in the state of Michigan. A near northern suburb of Detroit. The store is in near proximity to the cities of Royal Oak, Warren, Hazel Park, Madison Heights, Troy, Sterling Heights, Ferndale, Detroit and Berkley and reasonable drive from numerouns other communities, including Southfield, Rochester Hills, Rochester, St. Clair Shores, Roseville, Auburn Hills, Bloomfield Township, Clinton Township, Shelby Township, Utica, East Pointe, Beverly Hills, Birmingham,Pontiac, Oak Park and Waterford. The store is just 1 mile east off of I-75, which makes it easily accessible from further out via connections with I-696, I-96 and M59.
---
GOB Retail carries all the major brands and likely a bunch you have never heard of as well. Here are just a few:

































Magic (Sealed and Singles) Search
FREE Singles Shipping


GOB Dynamic Magic Singles Marketplace
Recent Sealed Magic the Gathering Just Added.
---
Recent Magic Singles Just Added.
Counterbalance - (Amonkhet Invocation) - FOIL



Rarity : Uncommon
Type: Enchantment
Set : Coldsnap, Amonkhet

Wheel of Fate

Grafdigger's Cage

Lord of the Void

Pithing Needle

Purphoros, God of the Forge



Rarity : Mythic
Type: Legendary Enchantment Creature
Set : Theros

Rise of the Dark Realms




Rarity : Mythic
Type: Sorcery
Set : Magic 2014

Sewer Nemesis

Strionic Resonator

Sword of Body and Mind




Rarity : Mythic
Type: Artifact
Set : Scars of Mirrodin

Adarkar Wastes

Ancient Tomb




Rarity : Uncommon
Type: Land
Set : Tempest

Apocalypse

Armageddon

Brushland

City of Brass

---
Looking for Specific Cards or Magic the Gathering Sealed Products, please use Searching tool above.
---
Pages