---







View Shopping Cart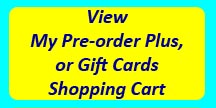 Recent GOB Gamer Finder Posts
Thousands of Local Players
---
-
-
-
-
-

Buy List

Video Games. Atari thru PS3
Role-Playing Books & Box Sets
Comics & Graphic Novels
Magic Singles & Bulk Collections
Minis (D&D, Clix, Warmachine, etc

Visit our stores to sell or trade your used games & entertainment items.

Shipping Rates & Policy
Exchange Policy
Game Room Rules


GOB Retail is located in Clawson, along the border between Oakland and Maccomb counties in the state of Michigan. A near northern suburb of Detroit. The store is in near proximity to the cities of Royal Oak, Warren, Hazel Park, Madison Heights, Troy, Sterling Heights, Ferndale, Detroit and Berkley and reasonable drive from numerouns other communities, including Southfield, Rochester Hills, Rochester, St. Clair Shores, Roseville, Auburn Hills, Bloomfield Township, Clinton Township, Shelby Township, Utica, East Pointe, Beverly Hills, Birmingham,Pontiac, Oak Park and Waterford. The store is just 1 mile east off of I-75, which makes it easily accessible from further out via connections with I-696, I-96 and M59.
---
GOB Retail carries all the major brands and likely a bunch you have never heard of as well. Here are just a few:

































Announcement Detail
Title: New Service : GOB Gamer Finder
By: Admin
Created Date:
Mon Jul 16, 2012 13:00 PM
GOB Gamer Finder - Your Gateway to connect with other local gamers in the area to play games with.

A free service you get as a GOB retail Gamer rewards member. A site dedicated to helping you find new gamers to play with and to create gaming groups and stay in contact with all your gamer friends. Linking Metro detroit's gaming community together. If you haven't updated your profile yet and begun posting, what are you waiting for?

To Start, go to http://gobretail.com/gamerfinder/Main.php
---
BACK TO FORUM MAIN PAGE
News
The amazing Spider-man 1963 collection got in the store this weekend.
Sun Feb 19, 2017 10:56 AM
---
Playing Star Wars Force and Destiny Role Playing
Sat Feb 18, 2017 10:49 AM
---
D&Ds, Pathfinder Pre-painted Minis
Sat Feb 18, 2017 10:38 AM
---
GOB Retail Upcoming Events
Fri Feb 17, 2017 12:15 PM
---
Board Games New Releases
Thu Feb 16, 2017 14:28 PM
---
Demo Dominion Card Game - This Saturday Feb 18th
Thu Feb 16, 2017 10:59 AM
---
Lots and lots of Board Games are Back in Stock Today
Thu Feb 16, 2017 07:57 AM
---
New Comics, Graphic Novels and Collectibles have arrived
Wed Feb 15, 2017 10:51 AM
---
NEW Family Card Game
Tue Feb 14, 2017 18:11 PM
---
NEW NES Collection just got in the Store Today
Tue Feb 14, 2017 10:13 AM
---
Subscribe to comics with GOB's Online System today
Mon Feb 13, 2017 17:08 PM
---
Comic Supplies
Mon Feb 13, 2017 16:26 PM
---
Pre-order Math Fluxx for your love ones Today
Mon Feb 13, 2017 14:14 PM
---
Read All