Register Special Events







Get $40 for Magic Singles


Hour of Devastation Promotion
---
$9.99 / pack with $40 Bonus
---

Buy Gift Cards
---
If you have Gift Cards or Pre-order Plus products in your shopping cart, please use button below to check out.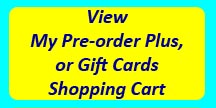 Recent GOB Gamer Finder Posts
Thousands of Local Players
---
-
-
-
-
-

Buy List

Video Games. Atari thru PS3
Role-Playing Books & Box Sets
Comics & Graphic Novels
Magic Singles & Bulk Collections
Minis (D&D, Clix, Warmachine, etc

Visit our stores to sell or trade your used games & entertainment items.

Shipping Rates & Policy
Exchange Policy
Game Room Rules


GOB Retail is located in Clawson, along the border between Oakland and Maccomb counties in the state of Michigan. A near northern suburb of Detroit. The store is in near proximity to the cities of Royal Oak, Warren, Hazel Park, Madison Heights, Troy, Sterling Heights, Ferndale, Detroit and Berkley and reasonable drive from numerouns other communities, including Southfield, Rochester Hills, Rochester, St. Clair Shores, Roseville, Auburn Hills, Bloomfield Township, Clinton Township, Shelby Township, Utica, East Pointe, Beverly Hills, Birmingham,Pontiac, Oak Park and Waterford. The store is just 1 mile east off of I-75, which makes it easily accessible from further out via connections with I-696, I-96 and M59.
---
GOB Retail carries all the major brands and likely a bunch you have never heard of as well. Here are just a few:

































Product Detail
Have used Games to sell? If so, check our

Finding new players or gaming groups,
don't forget to check out posts on
| | |
| --- | --- |
| Our Price : $90.00 | Out of stock at the moment. |

Description
Axis & Allies celebrates 25 years of strategy war gaming with this deluxe edition of its original theater-level game! Designed and developed by Larry Harris and utilizing the updated rules established in Axis & Allies Anniversary Edition, Axis & Allies Pacific: 1940 introduces two new combat units - Tactical Bombers and Mechanized Infantry - while a united Australia and New Zealand represent a new playable ally - the ANZAC forces. Boasting an impressive, oversized board with over 450 pieces, deluxe game components, and local storage boxes, Axis & Allies Pacific: 1940 also features new rules for neutral nations, naval and air bases, kamikaze attacks, and convoy disruption to add even more depth and historical accuracy to the game, plus it's designed to join together with the upcoming Axis & Allies Europe: 1940 to create the greatest Axis & Allies experience to date!


---

Buy "Axis and Allies: Pacific 1940 Board Game" For Only $90.00

Out of stock at the moment.
---
Related Games in This Family

Axis and Allies: 1941: A WW II Strategy Game

Axis and Allies: 1942: Second Edition: A WWII Strategy Game