GOB is Hiring







View Shopping Cart
---
Pre-register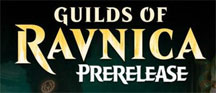 ---
Guilds of Ravnica Booster Box
PRE-ORDER PLUS
---
Get M19 Boosters with $30 Magic Pts.
---
Get Extra $40 Magic Points
Limited Time.

---

Buy Gift Cards
---
If you have Gift Cards or Pre-order Plus products in your shopping cart, please use button below to check out.

Recent GOB Gamer Finder Posts
Thousands of Local Players
---
-
-
-
-
-

Buy List

Video Games. Atari thru PS3
Role-Playing Books & Box Sets
Comics & Graphic Novels
Magic Singles & Bulk Collections
Minis (D&D, Clix, Warmachine, etc

Visit our stores to sell or trade your used games & entertainment items.

Shipping Rates & Policy
Exchange Policy
Game Room Rules


GOB Retail is located in Clawson, along the border between Oakland and Maccomb counties in the state of Michigan. A near northern suburb of Detroit. The store is in near proximity to the cities of Royal Oak, Warren, Hazel Park, Madison Heights, Troy, Sterling Heights, Ferndale, Detroit and Berkley and reasonable drive from numerouns other communities, including Southfield, Rochester Hills, Rochester, St. Clair Shores, Roseville, Auburn Hills, Bloomfield Township, Clinton Township, Shelby Township, Utica, East Pointe, Beverly Hills, Birmingham,Pontiac, Oak Park and Waterford. The store is just 1 mile east off of I-75, which makes it easily accessible from further out via connections with I-696, I-96 and M59.
---
GOB Retail carries all the major brands and likely a bunch you have never heard of as well. Here are just a few:

































Product Detail
Memoir 44: Eastern Front Expansion


Out of stock at the moment.





Add This Item to Gift Registry



Game Type:
War Games

By:
Days of Wonder

Status:
New

In Stock:
0
Our Price:
$39.95
Buy This Item and Earn 39 GOB Gamer Reward Points. - What's This?

---

Buy this item locally in our retail store, Clawson, MI. And Pay No Shipping.
Click Here.

| | |
| --- | --- |
| Our Price : $39.95 | Out of stock at the moment. |

Description
From the frozen shores of Lake Ladoga to the burning ruins of Stalingrad, relive some of the most intense battles of WWII,where entire Army groups disappeared faster than a single battalion on the beaches of Normandy. <P> This expansion follows Expansion one, the Terrain Pack. While the Terrain Pack focused on new terrain and rules, the Eastern Front expansion is devoted to the ferocious battles that pit the Axis and Soviet forces against each other. <P> Also included is a scenario drawn from the Russian-Finnish war, and an Overlord scenario of what turned out to be the largest tank battle in history: Kursk. <P> CONTENTS <P> A complete Russian Army set including 42 Russian soldiers, 24 T-34 tanks and 6 ZIS-3 guns. <P> A Political Commissar chip marker. <P> 44 double-sided Terrain tiles including ruins, ravines, frozen rivers, marshes & snowy forests... <P> 10 round markers including Soviet medals, minefields & battle stars. <P> 4 obstacles, including Dragon's teeth & snowed-in bunkers. <P> 14 Special Unit badges, including Combat Engineers, Cavalry, Snipers & Ski troops. <P> 8 Historical Scenarios, from Finland to Stalingrad and from Operation Typhoon to Barbarossa. Also includes Kursk in Overlord format! <P> New Rules, including the infamous Political Commissar rule!


---

Buy "Memoir 44: Eastern Front Expansion" For Only $39.95

Out of stock at the moment.
---
Related Games in This Family

Memoir 44 Board Game - Rental (0)

Memoir 44 Board Game (1)