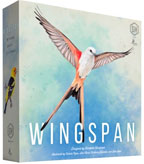 View Shopping Cart
---
---
---

Buy Gift Cards
---
If you have Gift Cards or Pre-order Plus products in your shopping cart, please use button below to check out.


Buy List

Video Games. Atari thru PS3
Role-Playing Books & Box Sets
Comics & Graphic Novels
Magic Singles & Bulk Collections
Minis (D&D, Clix, Warmachine, etc

Visit our stores to sell or trade your used games & entertainment items.

Shipping Rates & Policy
Exchange Policy
Game Room Rules


GOB Retail is located in Clawson, along the border between Oakland and Maccomb counties in the state of Michigan. A near northern suburb of Detroit. The store is in near proximity to the cities of Royal Oak, Warren, Hazel Park, Madison Heights, Troy, Sterling Heights, Ferndale, Detroit and Berkley and reasonable drive from numerouns other communities, including Southfield, Rochester Hills, Rochester, St. Clair Shores, Roseville, Auburn Hills, Bloomfield Township, Clinton Township, Shelby Township, Utica, East Pointe, Beverly Hills, Birmingham,Pontiac, Oak Park and Waterford. The store is just 1 mile east off of I-75, which makes it easily accessible from further out via connections with I-696, I-96 and M59.
---
GOB Retail carries all the major brands and likely a bunch you have never heard of as well. Here are just a few:

































Product Detail
You can Buy Online and Pickup in the store. System won't charge Shipping. Just Add the item to your shopping cart, and choose 'Pick-up' when check-out.

Please select condition below


Osprey Military Journal: Vol 4 Issue 4

Item Condition

Good:
$21.95
Instock:
1



Add This Item to Gift Registry



Game Type:
Fact Books

By:
Osprey

Status:
Used

In Stock:
1
Buy This Item and Earn Up to 21 GOB Gamer Reward Points. - What's This?

---

Buy this item locally in our retail store, Clawson, MI. And Pay No Shipping.
Click Here.

Description
In this issue Miguel Freire looks at the recent deployment of cavalry in Angola. Mounted soldiers have played a role in most 20th century conflicts, especially in Portugal?s counter-insurgency efforts in Angola during the 1970s, where the dragoons were one of the more successful units, whilst Gordon Rottman sees how the Green Berets were trained to respond to threats in the countryside of Vietnam. Through painstaking historical research, Gary Nila has managed to piece together the history of a World War II Imperial Japanese Navy aviator through his wartime photo album. Henry Lee, father of the illustrious Robert E., was one of the more thrusting American officers during the American Revolution. This is an account by John Milsop of the affair that made his name, a daring raid on the British outpost of Paulus Hook. The loss of the USS Indianapolis on 30 July 1945 was one of the worst US naval tragedies of the war, Derrick Wright recounts the story.