Register Special Events







Ixalan Prerelease Registration
BEST DEAL IN TOWN !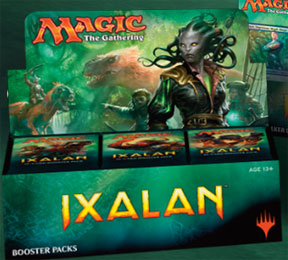 Limited Time Offer !
---

Buy Gift Cards
---
If you have Gift Cards or Pre-order Plus products in your shopping cart, please use button below to check out.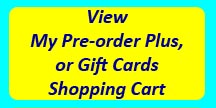 Recent GOB Gamer Finder Posts
Thousands of Local Players
---
-
-
-
-
-

Buy List

Video Games. Atari thru PS3
Role-Playing Books & Box Sets
Comics & Graphic Novels
Magic Singles & Bulk Collections
Minis (D&D, Clix, Warmachine, etc

Visit our stores to sell or trade your used games & entertainment items.

Shipping Rates & Policy
Exchange Policy
Game Room Rules


GOB Retail is located in Clawson, along the border between Oakland and Maccomb counties in the state of Michigan. A near northern suburb of Detroit. The store is in near proximity to the cities of Royal Oak, Warren, Hazel Park, Madison Heights, Troy, Sterling Heights, Ferndale, Detroit and Berkley and reasonable drive from numerouns other communities, including Southfield, Rochester Hills, Rochester, St. Clair Shores, Roseville, Auburn Hills, Bloomfield Township, Clinton Township, Shelby Township, Utica, East Pointe, Beverly Hills, Birmingham,Pontiac, Oak Park and Waterford. The store is just 1 mile east off of I-75, which makes it easily accessible from further out via connections with I-696, I-96 and M59.
---
GOB Retail carries all the major brands and likely a bunch you have never heard of as well. Here are just a few:

































Product Detail
Have used Games to sell? If so, check our

Finding new players or gaming groups,
don't forget to check out posts on
Mouseguard: Volume 3: The Black Axe


Out of stock at the moment.





Add This Item to Gift Registry



Game Type:
Graphic Novel - Fantasy

By:
Archaia Studios Press

Status:
New

In Stock:
0
Our Price:
$24.95
Buy This Item and Earn 24 GOB Gamer Reward Points. - What's This?

---

Buy this item locally in our retail store, Clawson, MI. And Pay No Shipping.
Click Here.

| | |
| --- | --- |
| Our Price : $24.95 | Out of stock at the moment. |

Description
(W/A) David Peterson

This is the third collected volume in the continuing saga of the Eisner Award-winning and critically acclaimed fantasy comic series, Mouse Guard, serving as a prequel to the two previous volumes. Set in 1115, this is the story of how the Guardmouse Celanawes paw first touched the legendary weapon, the Black Axe. The arrival of distant kin takes Celanawe on an adventure that will carry him across the sea to uncharted waters and lands, all while unraveling the legend of Farrer, the blacksmith who forged the mythic axe. This hardcover collection will include an epilogue, pinups, a 22-page section of maps, guide pages, and cutaways, as well as reprinting the 2010 Free Comic Book Day story as a prologue to the tale.


---

Buy "Mouseguard: Volume 3: The Black Axe" For Only $24.95

Out of stock at the moment.