GOB is Hiring







View Shopping Cart
---
Pre-register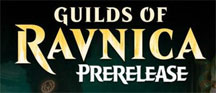 ---
Guilds of Ravnica Booster Box
PRE-ORDER PLUS
---
Get M19 Boosters with $30 Magic Pts.
---
Get Extra $40 Magic Points
Limited Time.

---

Buy Gift Cards
---
If you have Gift Cards or Pre-order Plus products in your shopping cart, please use button below to check out.

Recent GOB Gamer Finder Posts
Thousands of Local Players
---
-
-
-
-
-

Buy List

Video Games. Atari thru PS3
Role-Playing Books & Box Sets
Comics & Graphic Novels
Magic Singles & Bulk Collections
Minis (D&D, Clix, Warmachine, etc

Visit our stores to sell or trade your used games & entertainment items.

Shipping Rates & Policy
Exchange Policy
Game Room Rules


GOB Retail is located in Clawson, along the border between Oakland and Maccomb counties in the state of Michigan. A near northern suburb of Detroit. The store is in near proximity to the cities of Royal Oak, Warren, Hazel Park, Madison Heights, Troy, Sterling Heights, Ferndale, Detroit and Berkley and reasonable drive from numerouns other communities, including Southfield, Rochester Hills, Rochester, St. Clair Shores, Roseville, Auburn Hills, Bloomfield Township, Clinton Township, Shelby Township, Utica, East Pointe, Beverly Hills, Birmingham,Pontiac, Oak Park and Waterford. The store is just 1 mile east off of I-75, which makes it easily accessible from further out via connections with I-696, I-96 and M59.
---
GOB Retail carries all the major brands and likely a bunch you have never heard of as well. Here are just a few:

































Product Detail
Ninja Burger the Role-Playing Game

Item Condition

Out of stock at the moment.





Add This Item to Gift Registry



Game Type:
Role Playing

By:
Aethereal Forge

Status:
Used

In Stock:
0
Buy This Item and Earn Up to 19 GOB Gamer Reward Points. - What's This?

---

Buy this item locally in our retail store, Clawson, MI. And Pay No Shipping.
Click Here.

Description
32 page pamphlet game - original 2001 release - long out of print & hard-to-find! Ninja Burger, a satiric look at a fictional fast food delivery service run entirely by ninjas, was launched this past July, and since then has gained a large cult following and widespread acclaim.

Thousands of visitors have checked out the site's ninja menu, placed orders for their friends, and filled out job applications; although it purports to be, none of it is actually real, and that, of course, is the true appeal. "When we get email from one of the writers of 'The Onion' (www.theonion.com) telling us that we're the funniest thing he's ever seen, we know we've struck a chord with the right group of people," said aethereal FORGE co-founder and Ninja Burger creator, Michael Fiegel.

"To then have a gaming company like 9th Level call us up to discuss a role-playing game was just icing on the cake. How could we say no?" The Ninja Burger game will be based upon 9th Level Games' newly revamped game engine, the second such release to use the newly dubbed "Beer Engine."

The first such release is featured in the guise of a free game, available inside issues of the Dork Tower #12 comic book (more information online at www.kovalic.com/dork/d_comic.html).

An earlier version of the engine was used with great success in the first 9th Level Games publication, the acclaimed "Kobolds Ate My Baby!", which cracked the top 25 in US sales of role-playing games in September of 1999. "This may not be the first role-playing game about ninjas, and it may not even be the first role-playing game about fast food, but it's certainly the first RPG to include both ninjas and fast food at the same time," said O'Neill. "And if that's not a great concept for a role-playing game, I don't know what is."