GOB is Hiring







View Shopping Cart
---
Pre-register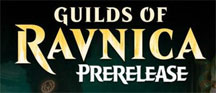 ---
Guilds of Ravnica Booster Box
PRE-ORDER PLUS
---
Get M19 Boosters with $30 Magic Pts.
---
Get Extra $40 Magic Points
Limited Time.

---

Buy Gift Cards
---
If you have Gift Cards or Pre-order Plus products in your shopping cart, please use button below to check out.

Recent GOB Gamer Finder Posts
Thousands of Local Players
---
-
-
-
-
-

Buy List

Video Games. Atari thru PS3
Role-Playing Books & Box Sets
Comics & Graphic Novels
Magic Singles & Bulk Collections
Minis (D&D, Clix, Warmachine, etc

Visit our stores to sell or trade your used games & entertainment items.

Shipping Rates & Policy
Exchange Policy
Game Room Rules


GOB Retail is located in Clawson, along the border between Oakland and Maccomb counties in the state of Michigan. A near northern suburb of Detroit. The store is in near proximity to the cities of Royal Oak, Warren, Hazel Park, Madison Heights, Troy, Sterling Heights, Ferndale, Detroit and Berkley and reasonable drive from numerouns other communities, including Southfield, Rochester Hills, Rochester, St. Clair Shores, Roseville, Auburn Hills, Bloomfield Township, Clinton Township, Shelby Township, Utica, East Pointe, Beverly Hills, Birmingham,Pontiac, Oak Park and Waterford. The store is just 1 mile east off of I-75, which makes it easily accessible from further out via connections with I-696, I-96 and M59.
---
GOB Retail carries all the major brands and likely a bunch you have never heard of as well. Here are just a few:

































Product Detail
Pathfinder: Adventure Path: Wrath of the Righteous: The Worldwound Incursion - Used

Item Condition

Out of stock at the moment.





Add This Item to Gift Registry



Game Type:
Role Playing

By:
Paizo

Status:
Used

In Stock:
0
Buy This Item and Earn Up to 13 GOB Gamer Reward Points. - What's This?

---

Buy this item locally in our retail store, Clawson, MI. And Pay No Shipping.
Click Here.

Description
Chapter 1: "The Worldwound Incursion"
by Amber E. Scott

For more than a hundred years, the demon-infested Worldwound has warred against humanity, its Abyssal armies clashing with crusaders, barbarians, mercenaries, and heroes along the border of lost Sarkoris. But when one of the magical wardstones that helps hedge the demons into their savage realm is sabotaged, the crusader city of Kenabres is attacked and devastated by the demonic hordes. Can a small band of heroes destined for mythic greatness survive long enough to hold back the forces of chaos and evil until help arrives, or will they become the latest in a long line of victims slaughtered by Deskari, the demon lord of the Locust Host?

This volume of Pathfinder Adventure Path launches the Wrath of the Righteous Adventure Path and includes:

?The Worldwound Incursion,? a Pathfinder RPG adventure for 1st-level characters, by Amber E. Scott.
A gazetteer of the crusader city of Kenabres on the border of the Worldwound, by Amber E. Scott.
The search for an infamous demon hunter in the Pathfinder?s Journal, by Robin D. Laws.
A complete outline of the Wrath of the Righteous campaign. Four new monsters by James Jacobs, Jason Nelson, David Schwartz, and Jerome Virnich.

---
Related Games in This Family

Pathfinder Role Playing Game: Core Rulebook (0)

Pathfinder Role Playing Game: Beginner Box Set (0)

Pathfinder Role Playing Game: GM Screen - USED (0)