Register Special Events







Ixalan Prerelease Registration
BEST DEAL IN TOWN !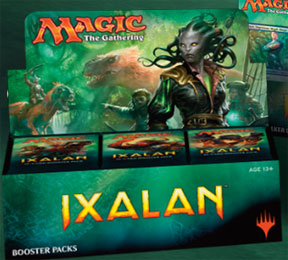 Limited Time Offer !
---

Buy Gift Cards
---
If you have Gift Cards or Pre-order Plus products in your shopping cart, please use button below to check out.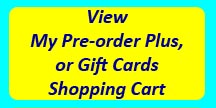 Recent GOB Gamer Finder Posts
Thousands of Local Players
---
-
-
-
-
-

Buy List

Video Games. Atari thru PS3
Role-Playing Books & Box Sets
Comics & Graphic Novels
Magic Singles & Bulk Collections
Minis (D&D, Clix, Warmachine, etc

Visit our stores to sell or trade your used games & entertainment items.

Shipping Rates & Policy
Exchange Policy
Game Room Rules


GOB Retail is located in Clawson, along the border between Oakland and Maccomb counties in the state of Michigan. A near northern suburb of Detroit. The store is in near proximity to the cities of Royal Oak, Warren, Hazel Park, Madison Heights, Troy, Sterling Heights, Ferndale, Detroit and Berkley and reasonable drive from numerouns other communities, including Southfield, Rochester Hills, Rochester, St. Clair Shores, Roseville, Auburn Hills, Bloomfield Township, Clinton Township, Shelby Township, Utica, East Pointe, Beverly Hills, Birmingham,Pontiac, Oak Park and Waterford. The store is just 1 mile east off of I-75, which makes it easily accessible from further out via connections with I-696, I-96 and M59.
---
GOB Retail carries all the major brands and likely a bunch you have never heard of as well. Here are just a few:

































Product Detail
Have used Games to sell? If so, check our

Finding new players or gaming groups,
don't forget to check out posts on
A Game of Thrones the Card Game: Oberyns Revenge Chapter Pack (2nd Edition)


Out of stock at the moment.





Add This Item to Gift Registry



Game Type:
Card Games

By:
Fantasy Flight

Status:
New

In Stock:
0
Our Price:
$14.95
Buy This Item and Earn 14 GOB Gamer Reward Points. - What's This?

---

Buy this item locally in our retail store, Clawson, MI. And Pay No Shipping.
Click Here.

| | |
| --- | --- |
| Our Price : $14.95 | Out of stock at the moment. |

Description
Prince Oberyn's spear flashed like lightning and found the gap in the heavy plate, the joint under the arm. The point punched through mail and boiled leather. Gregor gave a choked grunt as the Domishman twisted his spear and yanked it free. "Elia. Say it! Elia of Dorne!" - George R.R. Martin, A Storm of Swords Oberyn's Revenge is the fifth Chapter Pack in the Blood and Gold cycle. Many lives were lost in Robert Baratheon's bloody rebellion. Some, such as Rhaegar Targaryen, died in honorable combat on the field of battle. Others, like Elia Martell, were brutally slain at the hands of the conquering Lannister forces. For fifteen years, House Martell has held its thirst for vengeance in check, waiting with the utmost patience. And although the Red Viper's duel with Ser Gregor Clegane ends in tragedy for House Martell, it is also the catalyst that sets Doran Martell's plots in motion... Oberyn's Revenge continues the major themes of the cycle and invites you to play out some of the most iconic events from A Storm of Swords. Even as dark events and schemes unfold around you, you can use your gold and the new bestow keyword to gain new levels of control over the game. As new versions of the Red Viper and Bran Stark enter the game alongside characters like Irri and Ser Garlan Tyrell, your vengeance is about to become more vicious than ever before. Contains cards 81-100 of the Blood and Gold cycle.


---

Buy "A Game of Thrones the Card Game: Oberyns Revenge Chapter Pack (2nd Edition)" For Only $14.95

Out of stock at the moment.
---
Related Games in This Family

A Game of Thrones: the Card Game 2nd Ed Base Set (1)

A Game of Thrones: The Card Game Core Set (0)