GOB is Hiring







View Shopping Cart
---
Pre-register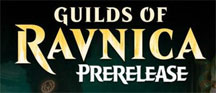 ---
Guilds of Ravnica Booster Box
PRE-ORDER PLUS
---
Get M19 Boosters with $30 Magic Pts.
---
Get Extra $40 Magic Points
Limited Time.

---

Buy Gift Cards
---
If you have Gift Cards or Pre-order Plus products in your shopping cart, please use button below to check out.

Recent GOB Gamer Finder Posts
Thousands of Local Players
---
-
-
-
-
-

Buy List

Video Games. Atari thru PS3
Role-Playing Books & Box Sets
Comics & Graphic Novels
Magic Singles & Bulk Collections
Minis (D&D, Clix, Warmachine, etc

Visit our stores to sell or trade your used games & entertainment items.

Shipping Rates & Policy
Exchange Policy
Game Room Rules


GOB Retail is located in Clawson, along the border between Oakland and Maccomb counties in the state of Michigan. A near northern suburb of Detroit. The store is in near proximity to the cities of Royal Oak, Warren, Hazel Park, Madison Heights, Troy, Sterling Heights, Ferndale, Detroit and Berkley and reasonable drive from numerouns other communities, including Southfield, Rochester Hills, Rochester, St. Clair Shores, Roseville, Auburn Hills, Bloomfield Township, Clinton Township, Shelby Township, Utica, East Pointe, Beverly Hills, Birmingham,Pontiac, Oak Park and Waterford. The store is just 1 mile east off of I-75, which makes it easily accessible from further out via connections with I-696, I-96 and M59.
---
GOB Retail carries all the major brands and likely a bunch you have never heard of as well. Here are just a few:

































Product Detail
Android: Netrunner: Reign and Reverie Expansion


Out of stock at the moment.





Add This Item to Gift Registry



Game Type:
Card Games

By:
Fantasy Flight

Status:
New

In Stock:
0
Our Price:
$29.99
Buy This Item and Earn 29 GOB Gamer Reward Points. - What's This?

---

Buy this item locally in our retail store, Clawson, MI. And Pay No Shipping.
Click Here.

| | |
| --- | --- |
| Our Price : $29.99 | Out of stock at the moment. |

Description
Fused through hard labor and organized crime, the Midwest metropolis of ChiLo teeters between dream and nightmare. As a megalopolis, ChiLo represents infinite opportunities for the souls wandering its streets. But they must always be careful who they cross. Nearly every district of the city is ruled by a different kingpin, each deciding on the laws and liberties provided to his or her loyal servants. Reign and Reverie is a 156 card-expansion (three copies each of 49 new cards and nine unique single-copy cards), featuring new tools for all ten factions in Android: Netrunner LCG while exploring the urban landscape of ChiLo, a beacon of light in the Midwest. This includes a new identity for all seven major factions, a new console for every major runner faction, and new agendas for every corp. Reign & Reverie features new cards for all ten factions in the game; with these powerful new tools, the game of Android: Netrunner LCG will never be the same.


---

Buy "Android: Netrunner: Reign and Reverie Expansion " For Only $29.99

Out of stock at the moment.
---
Related Games in This Family
Android: Netrunner LCG (0)