GOB is Hiring







View Shopping Cart
---
Pre-register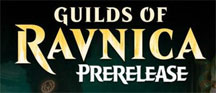 ---
Guilds of Ravnica Booster Box
PRE-ORDER PLUS
---
Get M19 Boosters with $30 Magic Pts.
---
Get Extra $40 Magic Points
Limited Time.

---

Buy Gift Cards
---
If you have Gift Cards or Pre-order Plus products in your shopping cart, please use button below to check out.

Recent GOB Gamer Finder Posts
Thousands of Local Players
---
-
-
-
-
-

Buy List

Video Games. Atari thru PS3
Role-Playing Books & Box Sets
Comics & Graphic Novels
Magic Singles & Bulk Collections
Minis (D&D, Clix, Warmachine, etc

Visit our stores to sell or trade your used games & entertainment items.

Shipping Rates & Policy
Exchange Policy
Game Room Rules


GOB Retail is located in Clawson, along the border between Oakland and Maccomb counties in the state of Michigan. A near northern suburb of Detroit. The store is in near proximity to the cities of Royal Oak, Warren, Hazel Park, Madison Heights, Troy, Sterling Heights, Ferndale, Detroit and Berkley and reasonable drive from numerouns other communities, including Southfield, Rochester Hills, Rochester, St. Clair Shores, Roseville, Auburn Hills, Bloomfield Township, Clinton Township, Shelby Township, Utica, East Pointe, Beverly Hills, Birmingham,Pontiac, Oak Park and Waterford. The store is just 1 mile east off of I-75, which makes it easily accessible from further out via connections with I-696, I-96 and M59.
---
GOB Retail carries all the major brands and likely a bunch you have never heard of as well. Here are just a few:

































Product Detail
Super Dungeon Explore: Caverns of Roxor


Out of stock at the moment.





Add This Item to Gift Registry



Game Type:
Board Games

By:
Soda Pop Miniatures

Status:
New

In Stock:
0
Our Price:
$59.99
Buy This Item and Earn 59 GOB Gamer Reward Points. - What's This?

---

Buy this item locally in our retail store, Clawson, MI. And Pay No Shipping.
Click Here.

| | |
| --- | --- |
| Our Price : $59.99 | Out of stock at the moment. |

Description
Roxor's minions burrow and tear at the roots of the world, their unending hunger for her riches knows no bounds. Born of earth and fire, Roxor commands the burrowing claws of many Rock Tops, and the magma blooded elemental beasts of the Fireflow. But the Dark Consul's reach will not go unchallenged, the impetuous Princess Ruby and her companions have started into the fiery maze.

This Box Contains:

31 fully assembled Soda Pop Miniatures:
Roxor
Rock Gut the Troll
(1) Rock Top Crusher
(2) Rock Top Rollers
(2) Rock Top Bombardiers
(6) Rock Top Slowpokes
(2) Rockpile Spawning Points
(1) Blaze Beetle
(2) Ember Hounds
(6) Fire Gels
(3) Burning Gel
(1) Lava Whirl Spawning Point
Hero: Princess Ruby
Hero: Deeproot Scout
Hero: Star Guild Sapper

Monster's and Heroes Game Cards
6 Turtle Shell Markers
6 Unique Cavern of Roxor Treasure Cards


---

Buy "Super Dungeon Explore: Caverns of Roxor" For Only $59.99

Out of stock at the moment.
Review Games
Total : 1 reviews / Read All Reviews

---
Related Games in This Family

Super Dungeon Tactics: Iron Golem (1)

Super Dungeon Explore (0)